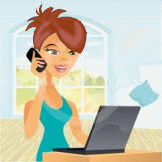 CONTACT
This web site, pvc4u.net, is authored and published by John Coons, Lot 264, Paradise Valley Campground, near Helen and Cleveland, Georgia. John is aided in these efforts by his wife Lanell.
---
EMAIL


SNAIL MAIL
John & Lanell Coons
96 Big Rock Road
Cleveland, GA 30528
TELEPHONE
706.363.1542 ( leave message if NA )
---
Of course you are welcome to visit us. Sometimes we are out so if you don't get the expected phone answer, leave a message. We do our best but Email is not always monitored every day. We look forward to hearing from you !